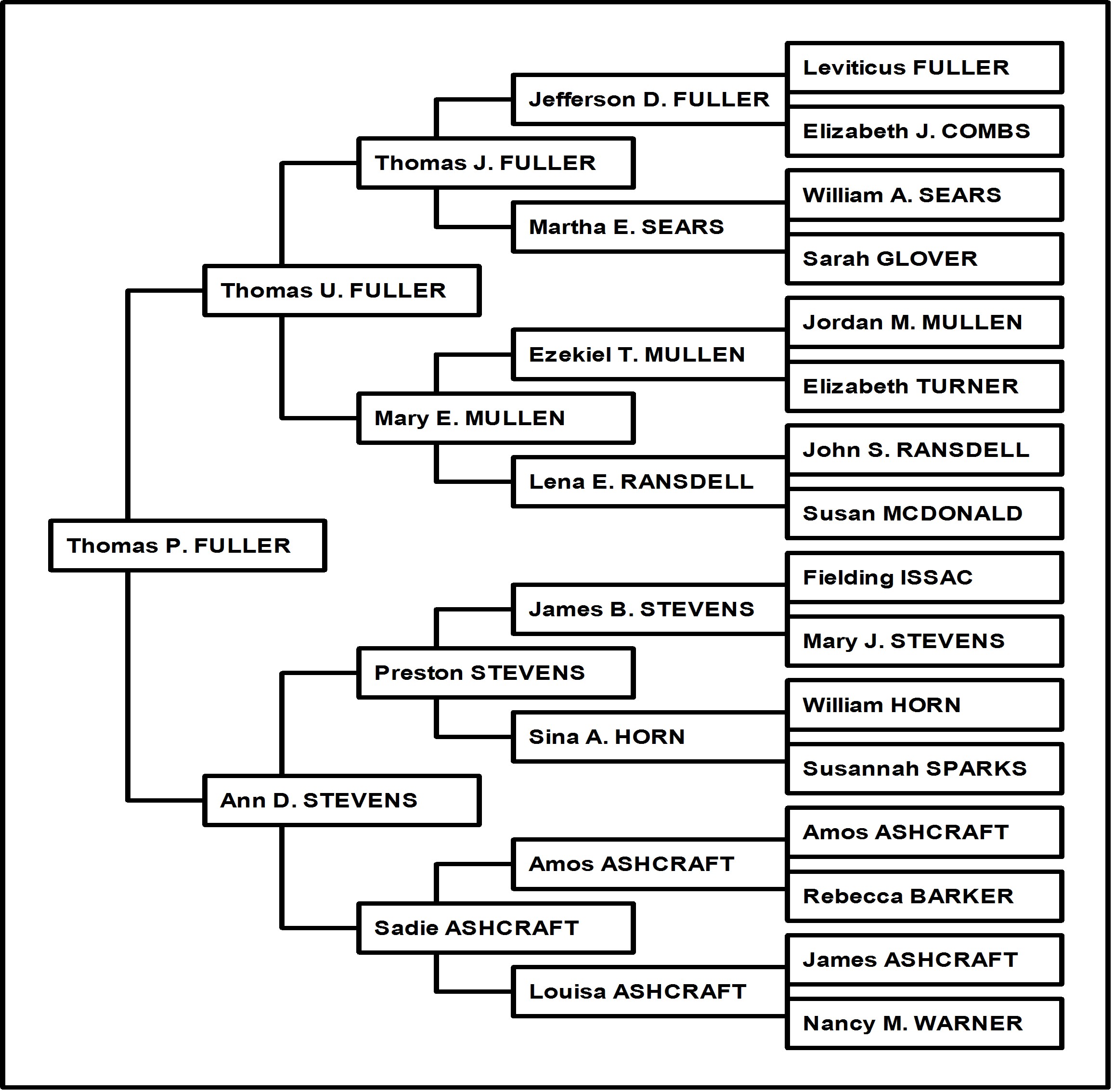 Brian's Paternal Family Page
---
Links
Fuller :
The origins of the Fuller family are in England. There is some evidence that we are descendants of Captain William Fuller, Governor of the Maryland Colony in the late 1600's. Our Fuller's likely came from South Carolina to settle in Perry Co., KY, in the southeast part of the state.
My great great great grandfather, Leviticus Fuller fought for the Confederacy in the Civil War, was captured and died as a POW at Rock Island, Illinois. His son, my great great grandfather, Jefferson Davis Fuller relocated to Bourbon Co., Ky and raised his family in the Bluegrass region of the state.
Sears :

I don't know the whereabouts of the Sears family prior to coming to KY. The earliest ancestor I have located is my great great great grandfather, William Allen Sears. Census records indicate he was born about 1834 in Kentucky. The last record, that I have found, where he shows up is the 1880 Federal Census.
Mullen :

Members of the Mullen family can be found farming in Harrison Co., KY as early as 1800. This is a very large family extending throughout Harrison, Scott and Bourbon and surrounding Counties. Various surname spellings, such as Mullin, Mullens and Mullins, have been used by members of the family.
Ransdell :

The earliest Ransdell ancestor I have located is my great great great grandfather, John Shelton Ransdell. There are many Ransdells in Mercer and Henry Counties and there is likely a connection to my Ransdells but, to date, I have not been able to make a connection.